Smart factories are the most important part of the digitalised Industry 4.0 and thus the future of the manufacturing and production industry. But how far have factories and industry progressed in practice? What areas of application are there and what problems still need to be solved?
Important
Innovation vs. standard solution
As explained above, standards and norms at the (software) technical level would certainly benefit the development of smart factories. However, there is a major problem.
In order to be successful as a company, you have to be ahead of the competition – those who wait for standard solutions may then have a clear competitive disadvantage.
That's why we are working at full speed on individual, proprietary solutions. This, in turn, contradicts a universal overall solution.
Especially car manufacturers such as BMW and Audi are already using at least parts of a smart factory in the production and construction of vehicles. Especially in robotics, the industry has already come quite far.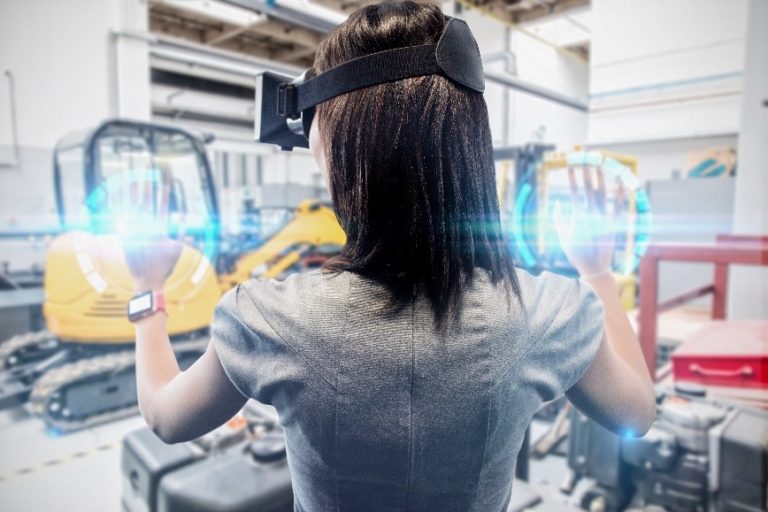 Audi currently uses the PART4you system, for example. This is a robot that uses integrated cameras and vacuum cups to pick up individual components and move them independently to the correct position in the factory. Sensors and chips are also used to ensure that safety standards are maintained in the production environment.
At BMW, smartwatches are increasingly used as a virtual interface between man and factory. The people involved in production are thus informed about the requirements (e.g. equipment line, number of screws, etc.) – in real time about the smart product parts themselves. Barcode scanners worn on the wrist, for example, are also used for this purpose. Audi is already testing augmented reality glasses in this field, which particularly ensures shorter training times.
Drones are also already used. Some manufacturers use them, for example, to take stock of their inventories. In principle, such an "inventory drone" is a flying barcode scanner that can identify and allocate each storage location and each product based on barcodes. The information is then forwarded to the operational systems – quite brilliant, isn't it?
The agricultural industry is also already enjoying the benefits of some parts of smart factory. Drones also play a major role here. These are mainly used for risk identification (e.g. finding animal nests). The drones communicate with the harvesting vehicles and ensure improved navigation.
As you can see, smart factory is already being used and tested extensively in some areas – but there is still a long way to go before it is actually implemented. In addition, there are still some open questions and problems to be clarified: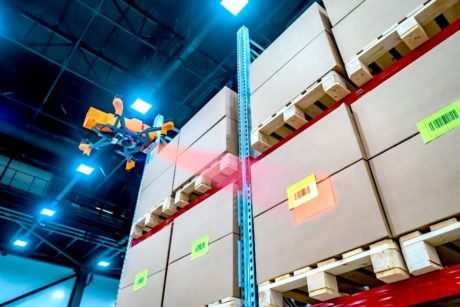 As already mentioned: In a networked (industrial) world, all computers should speak the same language if possible. This is difficult in the case of individual innovation research by individual companies.
Whose fault is it if the machine makes a mistake? The company using it? The manufacturer? The person responsible for the shift? That has not really been clarified yet. The question of data secrecy remains also unanswered – after all, no company wants its own patents or research results to be disclosed. However, this is also difficult with a complete network.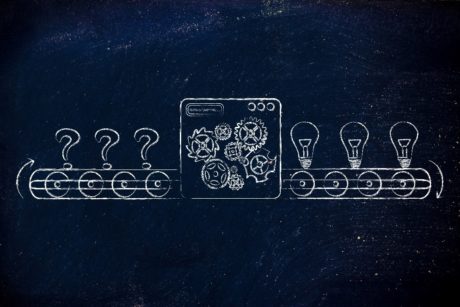 Computers and systems networked with the Internet are vulnerable to cyber attacks from outside. Cyber warfare or espionage is becoming an increasingly serious issue. What happens when a smart factory is hacked?
A totally networked system must also function when individual parts fail. If individual units in the system do not function correctly, it must be ensured that the factory continues to operate without them if possible – otherwise production losses could have serious economic consequences for the company.
Is man becoming more stupid?
And as always, when it comes to modern, intelligent technologies, the question arises – will humans become more stupid if the machine becomes more intelligent? Not likely. However, the following thought is quite justified: if humans only act as a controlling organ in the production process, will they be able to "step in" in case of failures? Is it possible that know-how is lost here if the plant itself always indicates what needs to be done?
Remember
Smart factory is already being used in sub-sectors in various industries – the most advanced of which is the automotive industry.
The following techniques, among others, are already in use:
Smart Robotics
UAVs
Smartwatches as human-factory interface
However, there are still some open questions and problems:
Standards vs. innovation
Law and data protection
Security and hacking
Dependence on a system
Loss of human know-how
There is still a long way to go before smart factories can be fully implemented. Although companies are already researching, testing and developing at high pressure, several technical, security-related and legal problems still need to be solved before all sub-areas can be combined.