The first introduction
Our business and working environment is changing: In factories, robots and machines are taking on more and more tasks, in offices IT specialists are in demand who can operate and maintain new types of technology, and in supermarkets automatic pay stations are replacing staff. But what effects does the ongoing digitalisation have on our society and what advantages and challenges are associated with? Do we really have to fear that we will be completely replaced by machines and robots in the future, or does the Working Environment 4.0 also offer us completely new possibilities and opportunities?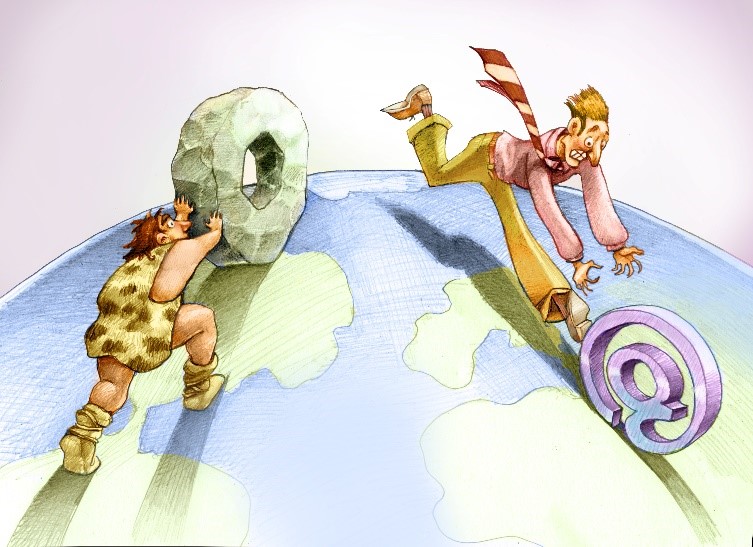 The practical relevance – for this you will need the knowledge and skills
Digitisation and digital transformation have become an integral part of our modern society. Whether students use an e-learning platform, employees in an automobile factory work together with robots or translators work on a text created by a machine translation program – Working Environment 4.0 is already a reality. It is therefore very important for all the workers of the future to have a basic knowledge of it.
Learning objectives and competences at a glance
This learning unit teaches you the basic concepts of digitisation, you will learn more about the history of the industrial revolutions and gain an insight into the challenges and opportunities that digitisation and digital transformation present for companies and individuals. In addition, you will learn which skills will be in demand on tomorrow's job market and which activities are likely to take a back seat in the future. This basic knowledge will help you to better understand the working environment of the future and to make the best possible use of the opportunities and possibilities of digitisation.
Learning Objectives
Explain what is meant by digitisation.
Know what an industrial revolution is and which industrial revolutions are distinguished.
Know how companies can successfully use digitisation.
Know what Working Environment 4.0 means for employees.
Know what the working environment of tomorrow could look like.