Not only your everyday and professional life is becoming more and more digital, but also the industry is going through a worldwide process of digitalisation. This process has many names: Industrial Internet, Internet of Things, Internet of Services – but the most important term is "Industry 4.0".
Definition
Industry 4.0
… is described by the Duden as an "industry based on largely digitalised and interlinked processes". This refers to the constant exchange of information and data between people, production, logistics and products.
The aim is therefore to integrate digitisation in the manufacturing industry and thus to be able to produce more optimally. Industry 4.0 includes many different fields of technology. These include the use of the so-called "cloud", big data management as well as data protection, mobile communications and others.
Smart factory is now also one of the building blocks of Industry 4.0 – in the trade press it is even referred to as the heart of the system. If you take a closer look at the definition, you will see why:
Definition
Smart Factory
… the REFA (the German association for work design, business organisation and corporate development) defines the term smart factory simply as "a production environment that organises itself".
Production environments should therefore function autonomously and, if possible, without human intervention. 
A production environment of this kind includes:
Production facilities
Production and processing machines that manufacture and further process a product or its components (e.g. milling or welding machines but also construction and packaging).
The movement and storage of production goods and parts (e.g. the provision of the correct quantity of adhesive material or the temporary storage of finished products).
The product itself or its components are also part of the production environment (e.g. car doors or smartphone displays).
The basis for autonomous production is the intelligent networking of these three components. The product should be able to communicate with the production plant and the logistics system and independently provide them with information on production (e.g. what display size the frame requires, how many and which screws are needed).
On the one hand, this requires a lot of data, on the other hand, it also requires a way to pass on this data at all. The solution? Simple: Chips and sensors!
Every product (or its components) in the factory is equipped with a chip and thus becomes a "smart product". The chip contains information about production and logistical requirements and communicates this to the production environment. The production equipment and logistics systems can process this information correctly and in turn coordinate and perform the necessary next step.
The technological basis for this is called "Cyber-Physical-Systems". This means nothing other than the connection of mechanical or electronic parts with software or information technology components – in very simplified terms, this is exactly what happens when a product is equipped with a chip.
Each product "knows" itself in which production stage it is at the moment, how and where it is to be processed and what it needs for this. It communicates this knowledge with the entire production environment so that it knows how to handle it.
An example shows the process in an understandable way:
Example
Example automotive industry
Imagine you are a car door and you are lucky enough to be manufactured in a smart factory. Your production environment contains many components of the finished product – a car. This is where tires are stored, chassis are manufactured, the on-board electronics are assembled, individual parts are painted, etc.
For this purpose, the factory has the proper production machines and also the appropriate logistical means of transport (e.g. conveyor belt from machine A to machine B).
Today is your big day, because today the doors are being assembled. You know this because the product (car) has told the production environment via a chip that everything else in the car is already installed. So, you will be taken out of temporary storage via a logistics system and painted green – the car has communicated the colour in advance. Yet, you also have something to say with the help of your chip: "I am a car door in the front left-hand corner. I need 8 screws. …but I still have to dry the varnish first."
So, the production environment knows what to do, stores them for drying, provides 8 screws and mounts you on the front left.
Of course, the actual production process is only the beginning. Take the example of the refrigerator, which orders the milk itself when it notices that it is running out. Or the car dealership, where spare parts or even entire cars are automatically ordered from the car manufacturer depending on the current stock level.
As you can see, the possibilities of smart factory are not limited to a factory itself. In the future, it should be possible to automatically produce (also called "just-in-time production"), deliver and consume in real time according to supply and demand. In this way, resources can be consumed more accurately, and bottlenecks can be avoided.
Important
Economic factors
The development and implementation of such technologies is of course not cheap. Industrial companies also anticipate economic benefits.
Smart factory, for example, enables mass production and individual production in the same factory. This allows savings to be made on the purchase of machines. In addition, resources and industrial goods can be ordered more promptly and expensive surplus or wear and tear can be reduced. 
Smart factory is thus one of the most important components of digitisation and plays a major role, not only in industry but also in the networked, "smart" everyday life of people.
The following diagram shows how many different factors this can be: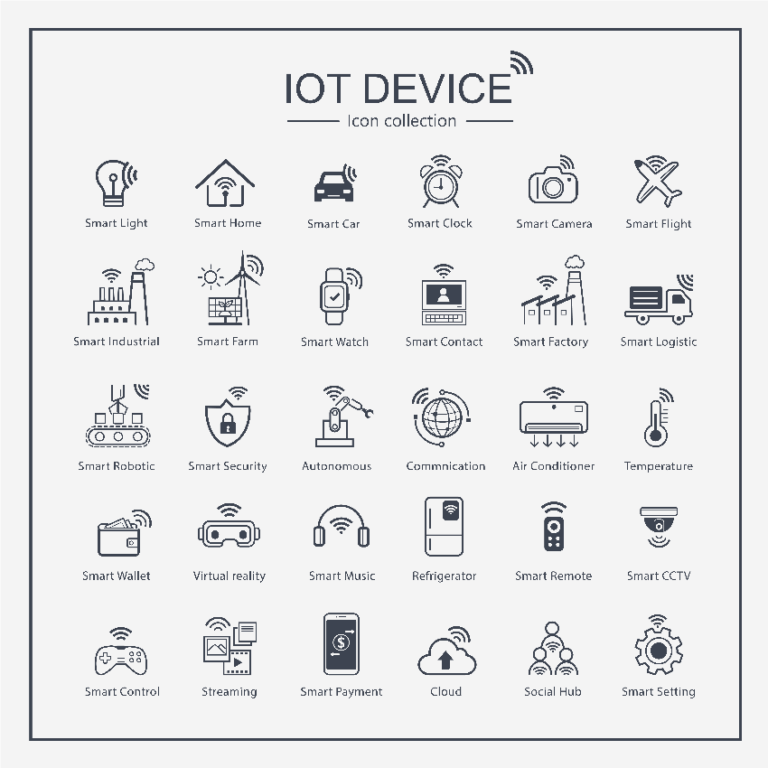 Smart factory is therefore only one area in a large pool of smart concepts. For the (manufacturing) industry, however, it is at the heart of it all.
Remember
Smart factory is an essential part of digitisation in the industry. In this process…
production plants, logistics systems and products exchange information with each other independently…
…so that the production environment is as self-organising as possible.
The machines and products involved require…
a connection of the mechanical and electronic components with a software or information unit (chip)…
…to participate in a network of data exchange.
This will ensure that…
production and logistics can be controlled in real time according to demand,
resources are managed more efficiently, and production costs are reduced.