The first introduction
Backing up data has been easier before. In the past, important documents such as contracts or savings books were usually locked away in safes or simply hidden. This ensured that unauthorized persons could not gain access at all or only with great difficulty.
Today, it is no longer that simple. Documents and data are now digitalized and often no longer physically available. Think, for example, of your online banking, important contracts that are signed electronically and sent by e-mail, or private data such as photos. Just as analogue documents used to be "locked away", nowadays data must also be digitally backed up. Because potential data theft or illegal processing or manipulation of data can carry high risks and serious consequences – both for private individuals and for entire companies and organizations.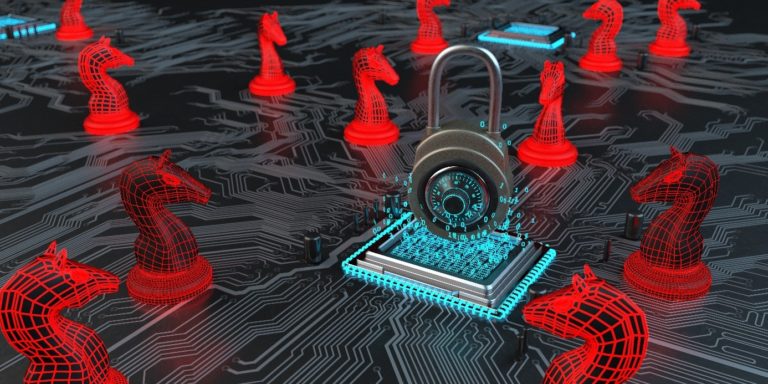 IT security, also "information security", is not a new topic – but it is becoming increasingly important due to the rapid digital developments in recent years. We should be familiar with it, because digital information, whether we are aware of it or not, is simply the basis of modern life.
The practical relevance – for this you will need the knowledge and skills
From private life to work, from individual companies to global corporations – data and information are present in all areas of life and are a valuable asset. Whether it's cybercrime, data loss or data forgery – IT security should really concern everyone. This learning unit will help you to ensure the security of your private data and make a valuable contribution to data security in your company. You will be sensitized for IT security to act confidently in this regard.
Learning objectives and competences at a glance
In this chapter you will learn about the term IT security in its most important facets. You will learn more about its meaning and goals, but also what threats and measures currently exist in the area of IT security. You will learn how you can personally contribute to a more secure information environment – both privately and professionally.
Learning Objectives
Know and understand the general definitions and application areas of IT security.
Being able to name and explain the goals and tasks of IT security.
Get to know current IT threats and be able to assign them to IT security in the areas of application.
Know measures and defense mechanisms of IT security in the application